The Studebaker Conestoga Owner Registry
Welcome to the worlds only Studebaker Conestoga Owner Registry!
If you are a lucky owner of one of these rare wagons, please share the joy, contact and register your Conestoga with us.
(note: you may have to REFRESH on each page to see updates)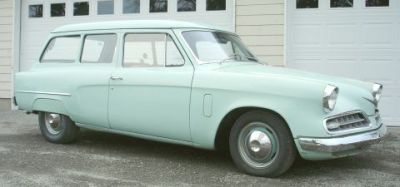 Matt Brislawn 1954 Champion Ambulet. Alcoa ambulance. Purchased in 1986 as my first car! Original paint. 289ci Studebaker V8 w/700R4. Vancouver, WA USA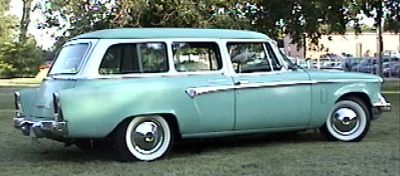 Bob Whiten 1955 Commander 71,000 mile. Saginaw green shasta white. Engine 224 V-8. City Tulsa, OK USA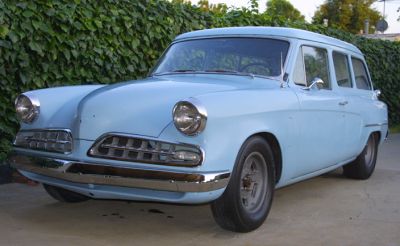 Mike Van Veghten 1954 Conestoga. Last owner semirestored the car, added a lot of factory fluff. All is removed and is turning into a 60's hot rod. Light blue, (original color), to be semigloss black Engine Flat head six, to be 300 inch V-8 hot rod Stude. City Covina, CA USA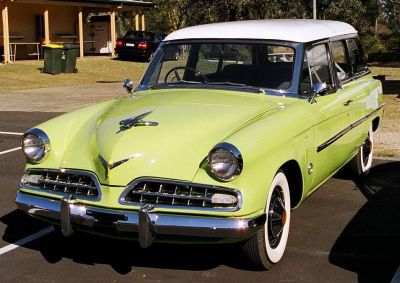 Peter and Judy Fitzgerald 1954 Champion Conestoga wagon. The car has few factory accessories apart from overdrive and hill holder but is unusual because is was built in South Bend for export in right hand drive form. Ballarat, Victoria Australia.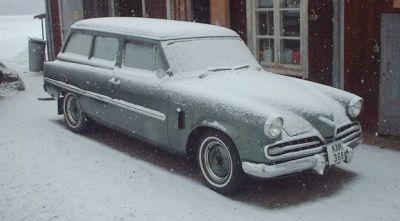 Torbjörn Jönsegård Torbjörn has the only 1954 Conestoga in Sweden and probably Europe! Torbjörn reports that they sold two 54 Conestoga's in Sweden and this is the one remaining. Sweden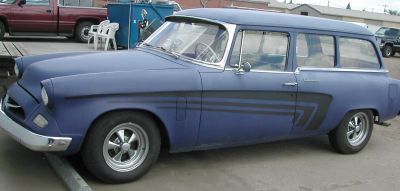 Hi-Per Al Miles 1955 Conestoga. Daily Driver! Old style Studey Vista Cruiser Rod. Bored 259, small c.c. heads, R2 cam. Studey peanutbutter drive transmission. 3rd Conestoga that I have owned! Edmonton, Alberta, Canada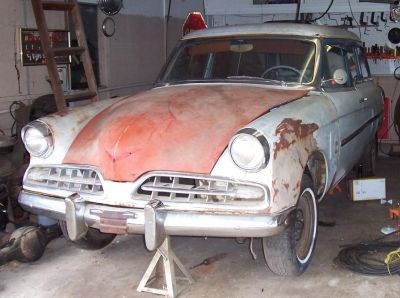 Jeff Conestogaman Soucek 1954 Champion. This car is an all original flattie six with automatic. It will stay that way. It's got 95,605 miles on what looks to be the original drive train. I found it in 1994 in Citrus Heights, CA for $650. Sack-o-tomato, CA USA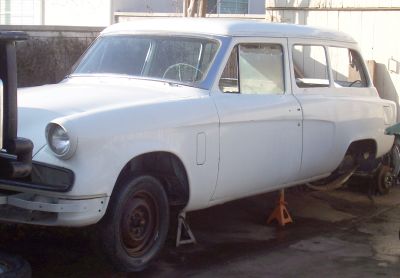 Jeff Conestogaman Soucek 1954 Commander. Found in a Woodland, CA junkyard '96 or '97. Stripped for it's goodies (for my Champion) but was too good to send back. Had a 232 V8/automatic and p/s, chrome exterior and side SS trim. Sold the rear end for $100 which now pushes a '63 Lark around the area... Sack-o-tomato, CA USA






Lynn Zankich 1955 Conestoga. Bought this wagon stock and started a presto project which took a year. 350 ZZ3 crate motor, Edelbrock aluminum fast- burn heads, dual-plane intake and a four-barrel carb, hydraulic roller cam, HEI ignition and Sanderson headers, 2000-rpm stall speed converter, 700R4 overdrive Trans, narrowed Ford 9-inch rear end.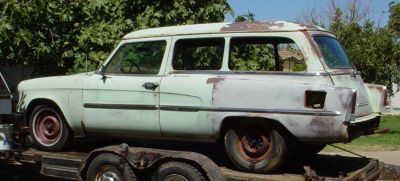 Mel and Sherri. '54 Champion Regal. Yuba City, CA USA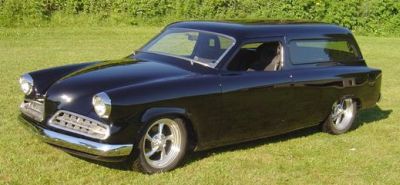 Adrian & Vicki Thiele. 1954 studebaker conestoga. 350 chevy, 2- four barrel carbs, 5-speed manual trans, four wheel disc brakes. This car is more fun than you could ever imagine, whether it is sitting at a stop or wide open going through the gears. Holmen, WI USA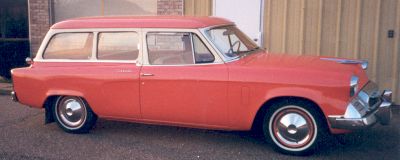 John A. Louraine. 1955 Commander 224 V8. John purchased in Zanesville, Ohio with under 64K miles and drove it home to Tacoma WA in March of 1998. Tacoma WA USA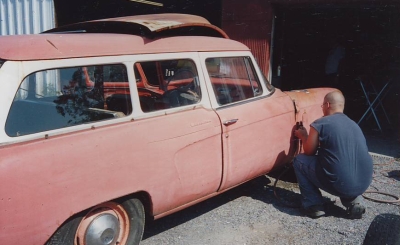 Dan Parsons 1955 Conestoga. Dan forgot to snap a photo before he started his new project, so here is the work in progress. Purchased in Ohio spring of 2005 this wagon was last registered in 1967. Dan owns Palmer's Hot Rod Road House, a bar & restaurant in West Bloomfields NY and host many local chapter Stude meets. West Bloomfields, NY USA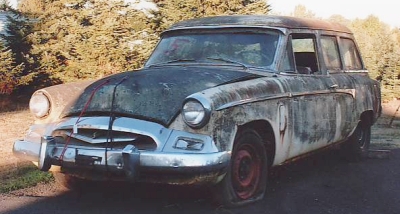 Dean Olheiser. 1955 Conestoga. Dean rescued this wagon from the 30 year grip of berry vines along with two other Studes. Salem, OR USA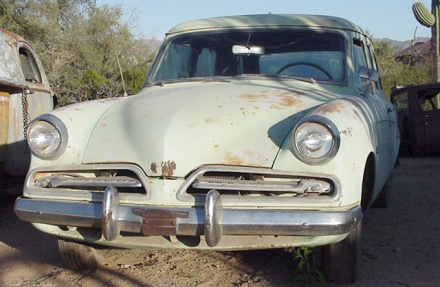 Jerry Kaiser. Tucson, AZ USA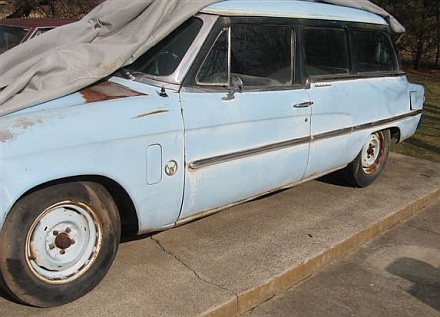 Jimmy Combs. Conestoga Dlx Commander. Jimmy, the 3rd owner, purchased this car From Washington off e-bay late 2007 and had it shipped to Ohio. Last licensed in 1963. Cincinnati, OH USA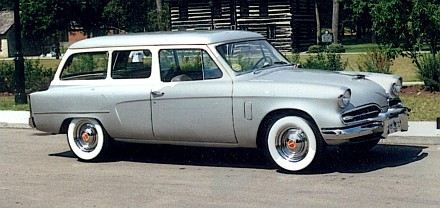 Nick Wilson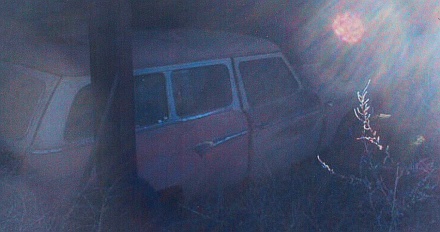 Delbert Crossley. Nampa, ID USA







Delbert Crossley. Nampa, ID USA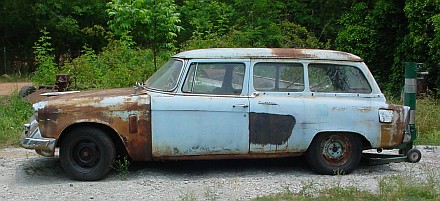 Mike Bradley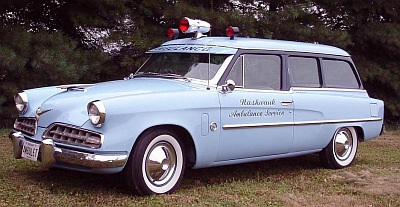 Steve Lichtman. 1954 Commander Ambulet. Originally owned by the Nashwauk Ambulance Service. Baltimore, MD USA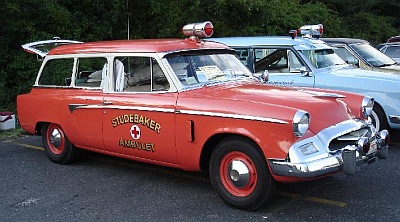 Jeff Beyer 1955 Commander Ambulet. Originally served with the Erwinna Fire Dept. in PA. New Tripoli, PA USA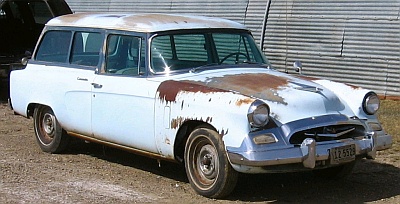 Kyle Dexter 1955 Commander. Kalispell, MT USA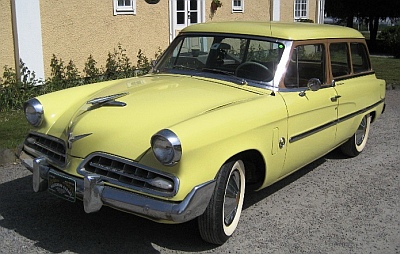 Åke Åkesson 1954 Conestoga bought from Golden Garage, Freeport, ME USA and imported to Sweden in May 2008. Loddekopinge, Sweden.







Dennis Massie 1955 Commander 224 V8 3-speed overdrive. Tacoma, WA USA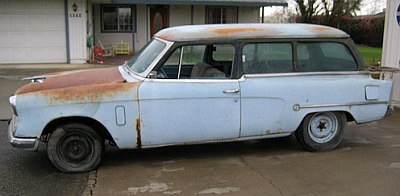 Pat Dilling 1954 Champion. Flat 6 with 3 speed OD. Olivehurst, CA USA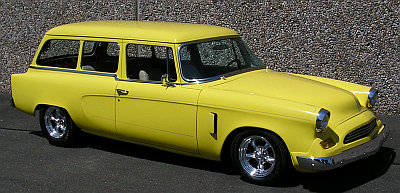 Terry & Norma Best. Tacoma, WA USA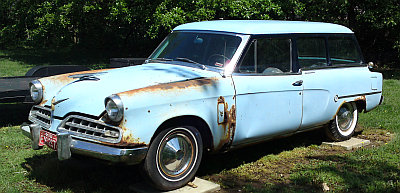 Johnny Thiele. Vandalia, IL USA







Allan Dias. Cosby, TN USA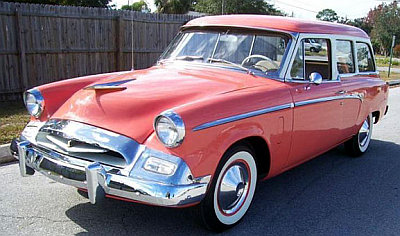 Joe and Jan Walker. 185ci Victory 6 engine, 3 speed manual. Marion, IL USA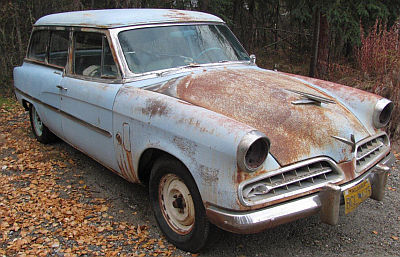 Bryan Port. 1954 Champion Conestoga. Fairbanks, AK USA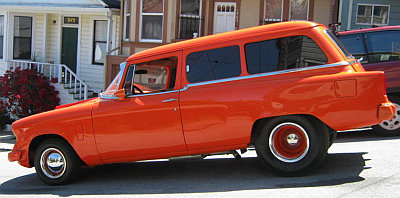 Bob Gutierrez. "Attistude" has a 355 sbc bored 30 over with 410 horsepower to the rear wheels, 3500 stall convertor, and Mickeys in the Back, Tubbed. San Francisco, CA USA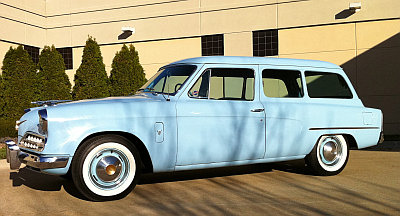 Don Armacost Jr.. 1954 Commander Deluxe 5HD3. Very original vehicle with 13,600 miles. 3spd overdrive, Venitian Blue. Attempting to discover history. Previous owner was a doctor in Massachusetts who owned it for 20 some years. Receipts in glove box indicated the doctor only drove 4-5 miles per year for inspection and re-registration. Stilwell, KS USA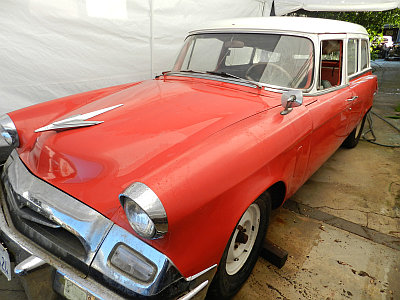 Steve Jensen. Bakersfield, CA USA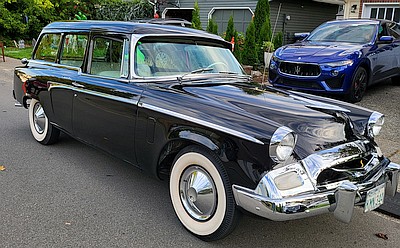 Ben & Stacy Goux. This 289 powered wagon has been in the family since 1955 from Santa Barbara, to Bremerton, Wa and now in Sammamish, WA USA




The Studebaker Conestoga Owner Registry